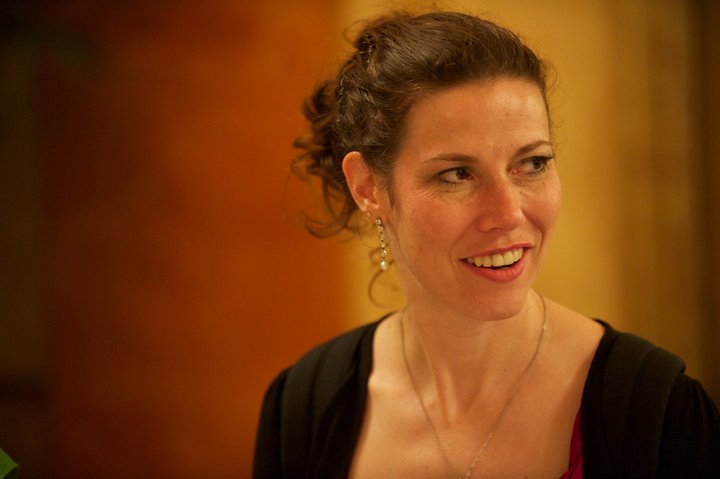 Tracy Scott Parry is an aerospace engineer and space cadet. Her jazz dance roots helped her learn dance lindy hop at the Houston Swing Dance Society (HSDS) in Houston, TX. Several years in, she took a long six year break from lindy hop. Her passion was reignited at a Veteran's Day dance at Glen Echo, where her maternal grandparents danced. She became a member of both the Houston Hepcats performance team and the HSDS Board. Her brief competition stint resulted in a third place win in the Lone Star Championships Newcomer Jack and Jill (partner: Stevenson Nwokenkwo).
Life got very busy after she met her husband David at the 2009 'Frankie 95' tribute in New York City. Shortly after their wedding, they relocated to Hartford for work. Intending to take a break from organizing and dancing, Tracy lasted less than a week before coincidentally meeting Hartford Underground members at a local venue. Now Tracy and Dave share their love of lindy hop and Charleston through teaching with HU.
Tracy likes to be silly while dancing, and believes that a great dance should feel as good as it looks. While she loves lindy hop, she also loves balboa, salsa and especially soul. When not dancing, she likes to run, read books, and talk about space. Seriously…just ask her about working in the Mission Control Center or helping to build the International Space Station. She'd love to tell you about it.