Swing OUT Cancer!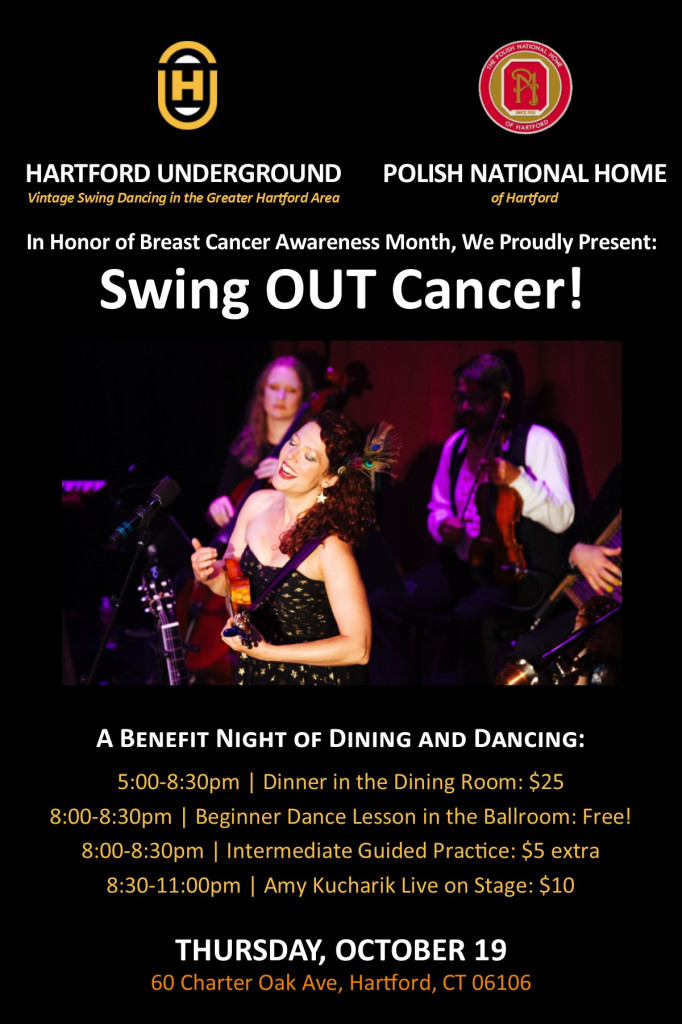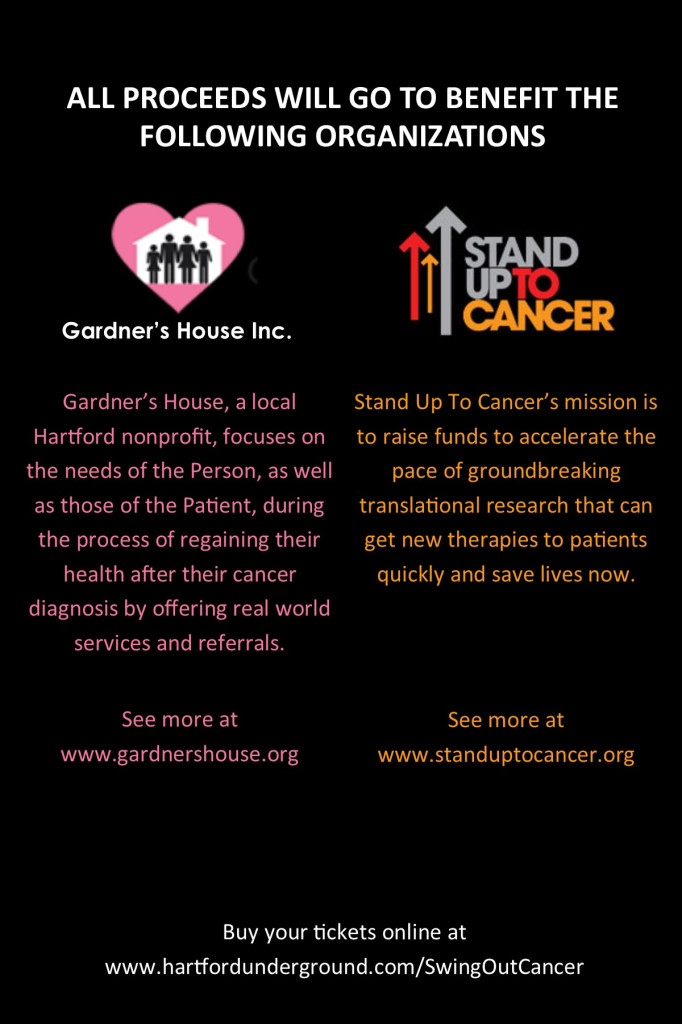 Hartford Underground Cancer Benefit Dance feat. Live Music from Boston's Amy Kucharik!
The Hartford Underground is partnering with our venue, the Polish National Home, and Boston musician Amy Kucharik on October 19th for a special event that will raise money to benefit two nonprofit, cancer focused charities! Stand Up to Cancer is an organization directly funding cancer treatment research, and Gardner's House is a local Hartford nonprofit committed to caring for cancer patients directly, offering and their family members a comprehensive and holistic approach to recovery. More information about each of these foundations can be found at their web sites at www.standuptocancer.org and www.gardnershouse.org.
All proceeds from this dance will be donated to these foundations. We will also be holding a 50/50 raffle (cash only, at the door) to raise additional funds, and have brought our outstanding venue, the Polish National Home, on board to offer $1 from every drink sold this night to the cause.
We are also offering a charitable dinner and dancing package for the evening in conjunction with the Polish National Home! For only $35, donors will receive one of two dinner options from the Polish Home restaurant, served from 5pm-8:30pm, access to our drop in beginner lesson, and tickets to an evening of jazz music and swing dancing with Boston's Amy Kucharik live on stage!
Dinner Option 1: The Polish Plate (The Polish Home Favorite – Kielbasa, Bigos and two Pierogi!)
Dinner Option 2: Wild Mushroom Goulash over Potato Pancake!
Both options will be served with a side of cucumber salad ("Mizeria") & Polish rye bread with butter.
$25 dinner-only tickets (without dancing) are also available, if you do not wish to dance or have already registered for our October dances separately. Advance orders are encouraged so we can have an idea of how many guests to expect, and are available in the ticketing links on this page!