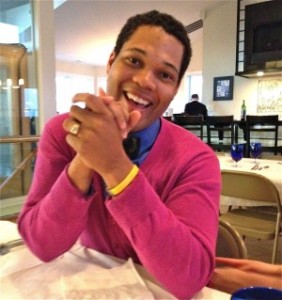 President: Javier Johnson
Javier is a rocket scientist by trade, and he brings a powerful analytical sense which joins the mechanics of dance and the soul of expression. He is well versed in all the swing dances, but specializes in Balboa and Soul. As an international swing dance instructor, he's traveled around the world sharing his joy of teaching and his passion for jazz dances. He was the founding member of Lindy Circle (Now Connecticut Swing Dance Society/Hartford Undergrond) back in 2007. He wanted to create a space where folks could get down and have some serious fun.
Contact: Javi@hartfordunderground.com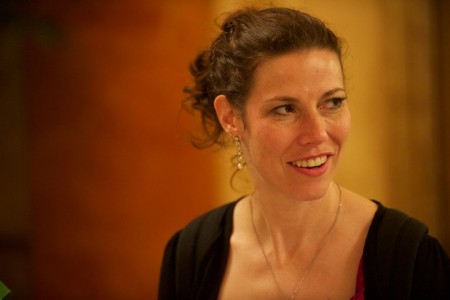 Vice President: Tracy Scott Parry
Tracy is an aerospace engineer and space cadet. Her jazz dance roots helped her learn dance lindy hop at the Houston Swing Dance Society (HSDS) in Houston, TX. Several years in, she took a long six year break from lindy hop. Her passion was reignited at a Veteran's Day dance at Glen Echo, where her maternal grandparents danced. She became a member of both the Houston Hepcats performance team and the HSDS Board. Her brief competition stint resulted in a third place win in the Lone Star Championships Newcomer Jack and Jill (partner: Stevenson Nwokenkwo). Life got very busy after she met her husband David at the 2009 'Frankie 95' tribute in New York City. Shortly after their wedding, they relocated to Hartford for work. Intending to take a break from organizing and dancing, Tracy lasted less than a week before coincidentally meeting Hartford Underground members at a local venue. Now Tracy and Dave share their love of Lindy Hop and Charleston through teaching with HU/CSDS. Tracy likes to be silly while dancing, and believes that a great dance should feel as good as it looks. While she loves Lindy Hop, she also loves balboa, salsa and especially soul. When not dancing, she likes to run, read books, and talk about space. Seriously…just ask her about working in the Mission Control Center or helping to build the International Space Station. She'd love to tell you about it.
Contact: tracy@hartfordunderground.com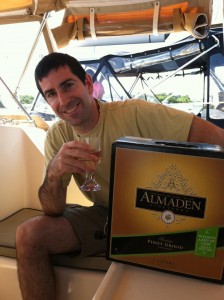 Member at Large/Treasurer:
Dave Parry
Dave comes to us from the big north (Canada). He's good with the numbers and fun out on the dance floor. After meeting Tracy in 2009 Dave and Tracy eventually wound up in Hartford CT and now share their love of Lindy Hop and Charleston through teaching and dancing with us!
Contact:
dave@hartfordunderground.com
Member at Large/Volunteer Coordinator:
Janixia Reyes
Janixia's love for swing dance (and Jazz music) began after having taken a beginners' ballroom dance course in 2004 at her alma mater, Agnes Scott College. She loved east coast swing the most and from there began exploring the offerings of ASEDA (Atlanta Swing Era Dance Association). Atlanta offered a wonderful dance scene to develop and grow in a variety of dances, including Lindy Hop and Balboa. Janixia travels to a variety of dance events throughout the year including some of her favorites, Eastern Balboa Championship (EBC) and Montreal Dancefest. After having moved to CT in 2011 for graduate school, she began her involvement with Hartford Underground (HU) and now assists the HU board with community outreach and marketing efforts. As a group fitness instructor, she welcomes the exercise that swing dancing offers and the ability to meet new people while living in CT!
Contact:
janixia@hartfordunderground.com
OR
volunteer@hartfordunderground.com