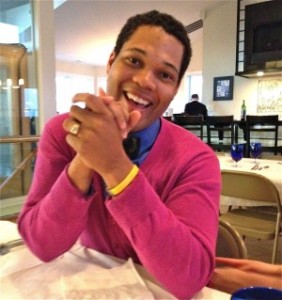 Javier Johnson
President
Contact: Javi@hartfordunderground.com
Javier is a rocket scientist by trade, and he brings a powerful analytical sense which joins the mechanics of dance and the soul of expression. He is well versed in all the swing dances, but specializes in Balboa and Soul. As an international swing dance instructor, he's traveled around the world sharing his joy of teaching and his passion for jazz dances. He was the founding member of Lindy Circle (Now Connecticut Swing Dance Society/Hartford Underground) back in 2007. He wanted to create a space where folks could get down and have some serious fun.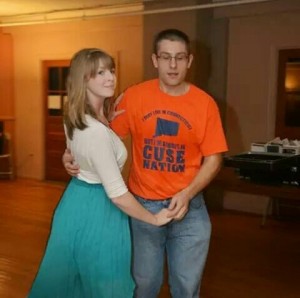 Mike Shepley
Vice President
Mike Shepley, or just simply "Shepley" has been dancing since 2011. Starting with beginner ballroom lessons in Poughkeepsie, New York, he stumbled onto the local swing scene after recommendations from a friend who said he could do the foxtrot to swing songs. He quickly changed to an avid swing dancer because of the vibrant and easy going style. When Shepley moved to the Central Connecticut area in late 2013, he found Hartford Underground through some internet research and has been a part of the community ever since. He now tries to help promote and maintain the community through helping out the CSDS board.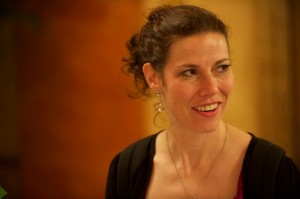 Tracy Scott Parry
Member at Large/Vice President
Contact: tracy@hartfordunderground.com
Tracy is an aerospace engineer and space cadet. Her jazz dance roots helped her learn dance lindy hop at the Houston Swing Dance Society (HSDS) in Houston, TX. Several years in, she took a long six year break from lindy hop. Her passion was reignited at a Veteran's Day dance at Glen Echo, where her maternal grandparents danced. She became a member of both the Houston Hepcats performance team and the HSDS Board. Her brief competition stint resulted in a third place win in the Lone Star Championships Newcomer Jack and Jill (partner: Stevenson Nwokenkwo). Life got very busy after she met her husband David at the 2009 'Frankie 95' tribute in New York City. Shortly after their wedding, they relocated to Hartford for work. Intending to take a break from organizing and dancing, Tracy lasted less than a week before coincidentally meeting Hartford Underground members at a local venue. Now Tracy and Dave share their love of Lindy Hop and Charleston through teaching with HU/CSDS. Tracy likes to be silly while dancing, and believes that a great dance should feel as good as it looks. While she loves Lindy Hop, she also loves balboa, salsa and especially soul. When not dancing, she likes to run, read books, and talk about space. Seriously…just ask her about working in the Mission Control Center or helping to build the International Space Station. She'd love to tell you about it.
Andrea Cyr
Treasurer
Andrea used to be a CPA before she decided to become a psychotherapist, but is delighted to use those old accounting skills to help with HU/CSDS. She is fairly new to dance, but would like to pass on the welcoming, friendly, and supportive atmosphere she experienced when she found HU/CSDS. In her free time, she enjoys hiking with her dog, yoga, home projects, and even learning to play piano! Please feel free to introduce yourself!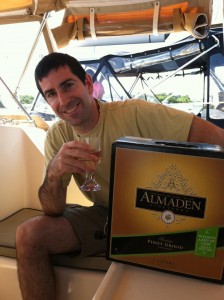 Dave Parry
Member at Large
Contact: dave@hartfordunderground.com
Dave comes to us from the big north (Canada). He's good with the numbers and fun out on the dance floor. After meeting Tracy in 2009 Dave and Tracy eventually wound up in Hartford CT and now share their love of Lindy Hop and Charleston through teaching and dancing with us!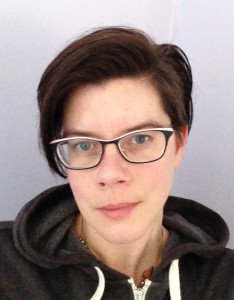 Janet Cunningham
Secretary
Janet has been dancing since her high school days when she discovered ska at the now destroyed Tune Inn in New Haven. As danced the nights away, she was blissfully unaware that her favorite songs from Skavoovie were taken from big band swing music. Later in life, she found the Connecticut Swing Dance Society and has been dancing lindy hop to proper swing music ever since. Janet has also recently started playing the bass and is in constant search of a drummer who might want to jam with her. When she is not preoccupied with music and dance, Janet also likes long walks in the woods and teaches general science to 130 wide eyed and curious 6th graders.
Janixia Reyes
Member at Large/Volunteer Coordinator
Contact: janixia@hartfordunderground.com
Janixia's love for swing dance (and Jazz music) began after having taken a beginners' ballroom dance course in 2004 at her alma mater, Agnes Scott College. She loved east coast swing the most and from there began exploring the offerings of ASEDA (Atlanta Swing Era Dance Association). Atlanta offered a wonderful dance scene to develop and grow in a variety of dances, including Lindy Hop and Balboa. Janixia travels to a variety of dance events throughout the year including some of her favorites, Eastern Balboa Championship (EBC) and Montreal Dancefest. After having moved to CT in 2011 for graduate school, she began her involvement with Hartford Underground (HU) and now assists the HU board with community outreach and marketing efforts. As a group fitness instructor, she welcomes the exercise that swing dancing offers and the ability to meet new people while living in CT!"Publicity and Marketing Coordinator: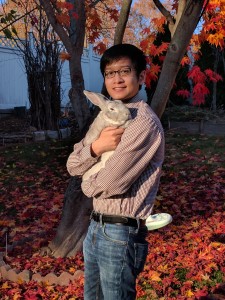 Vincent Chov
Full Stack Developer
Vincent is a software engineer who recently graduated from the University of Connecticut with a BSE in Computer Science and Engineering. He loves attending hackathons, dancing East Coast Swing, and spends too much of his free time looking at pictures of cute animals. He first got interested in swing when he took his first group lesson at UConn Swing and Blues, which carpools to Harford Underground every Thursday and since his first meeting, he was hooked. You can visit his personal website at vincentchov.com and see some of his work here.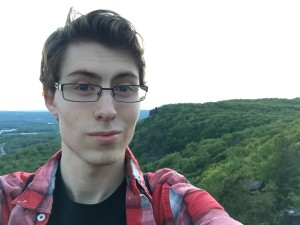 Jayce Barillaro
Publicity and Marketing Coordinator
As a former industrial electrician, current engineering student, and part time men's tailor and stylist, Jayce does his best to bring his personal wit and style to the dance floor. Growing up waterskiing and wakeboarding in Massachusetts, Jayce developed strong legs and an innate sense of balance that have both served him well as a dancer. He discovered swing dancing as a UConn student when he joined the UConn Swing and Blues club in its founding year, and never left the dance floor. Since then, Jayce has been swing dancing along the East Coast from Boston to Orlando, and picked up his first Lindy Hop trophy as a lead in 2017 at the Boston Tea Party Intermediate Jack n' Jill. You'll find him on the dance floor grinning like a fool on any given night, and whether you want to talk about swingouts and jazz music or custom suits and bow ties he would love to make your acquaintance.