Board of Directors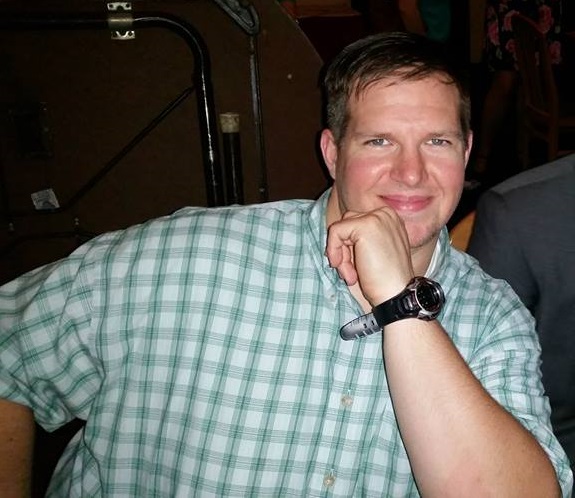 Adam Gallagher
President
Adam Gallagher is an engineer by day and a dancer by night. Adam has been dancing since 2013, and started his dancing in a ballroom setting. Very quickly Adam found a fondness for all things swing, and began to focus in that area. He enjoys several different kinds of swing including Lindy Hop, Balboa, and 6-Count. He enjoys traveling for dance, going to both workshops, and exchanges. He likes to use his new found knowledge and technique that he learns there to help others evolve their own dance, and has been teaching at CSDS/HU for 3 years. Adam also enjoys WW2 reenacting, especially when he can bring his love of dancing and history together. He now tries to help promote and maintain the community through helping out the CSDS board.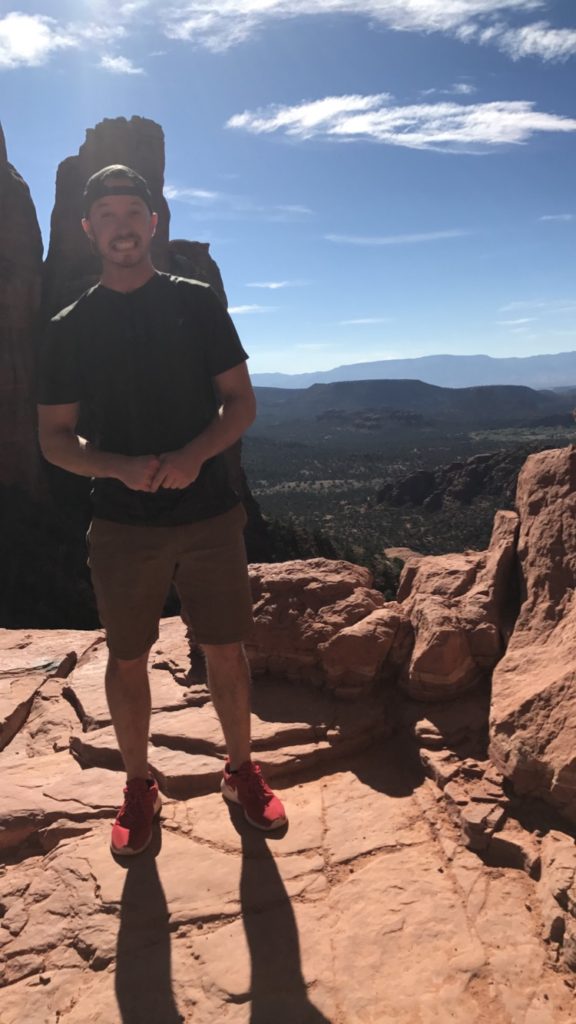 Rob Atkins
Treasurer
Rob works as a data analyst, but studied finance in school, and is excited to put those skills to work as the Treasurer for CSDS/HU. He started swing dancing in 2016 when he first moved to Connecticut. He loves the technical aspects of the dance and the wonderful Lindy Hop Community in Hartford. This community is the reason he wanted to become a member of the CSDS/HU Board.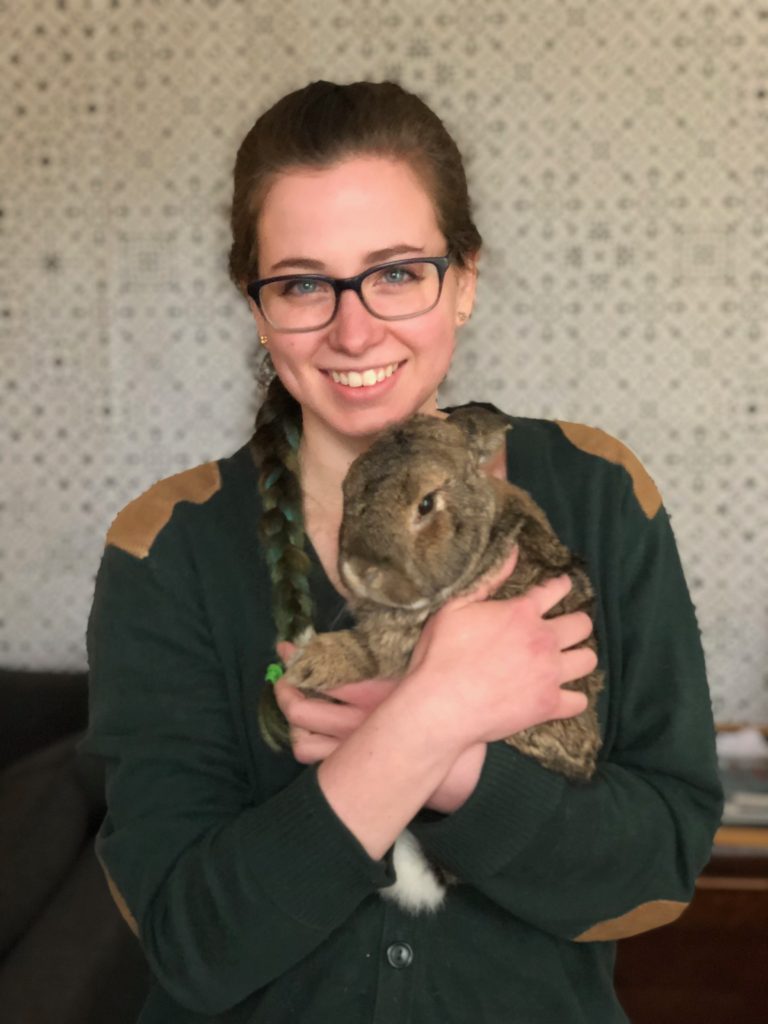 Abigail Demke
Secretary
Abigail learned the bare bones of Lindy Hop as a student at Villanova University, but didn't give social dancing a try until she moved back to the Hartford area after college. She started dancing at Hartford Underground in February of 2017 and now you can't keep her off the dance floor! Since she got a taste of the creativity and collaboration in social dancing, she has become an eager student of Lindy Hop, Balboa, and Collegiate Shag. She loves dancing at Hartford Underground because of all the talented teachers and dancers who make this scene welcoming to new dancers. Dance is a clear outlier in terms of Abigail's interests which include doughnuts, jigsaw puzzles, and podcasts. In her professional life she tutors humans and cares for pets. She couldn't be more excited to contribute to this organization that has brought her so much happiness.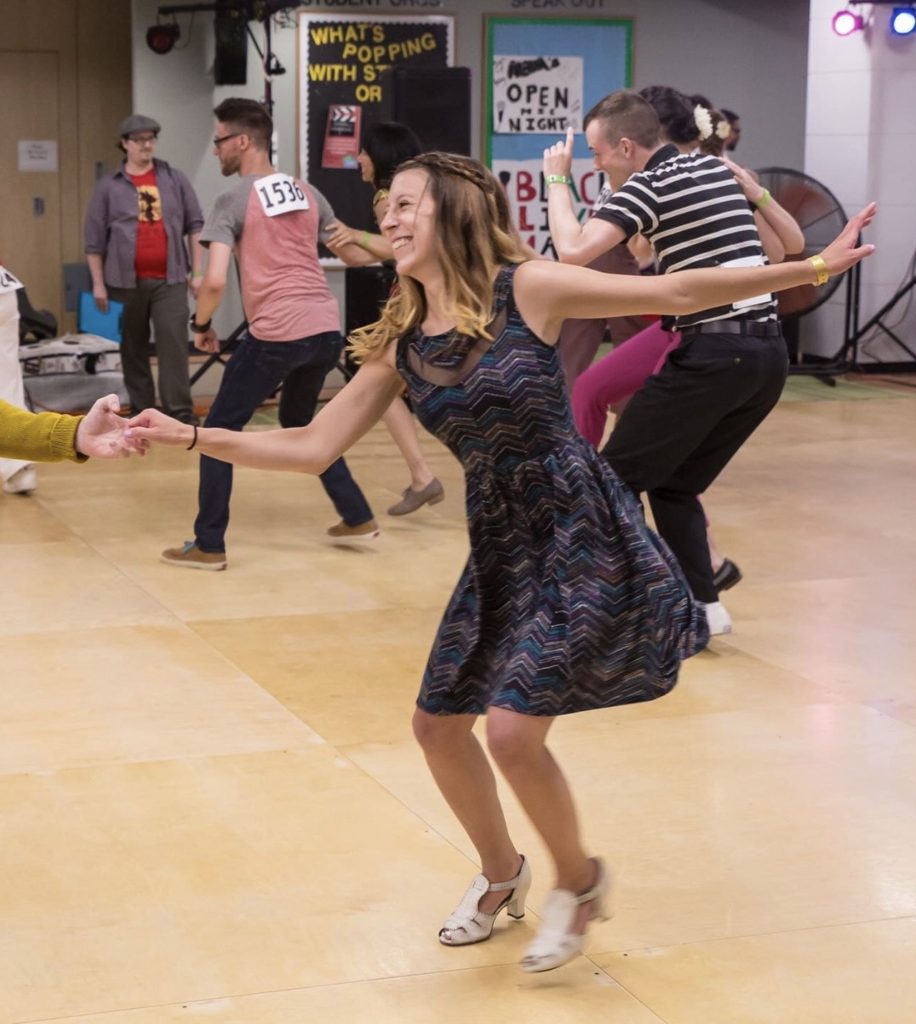 Jaime McAtee
Member at Large (General Manager)
Jaime grew up dancing jazz, modern, and hip-hop but once she was introduced to Lindy Hop in 2014, it was LOVE. She has so much fun swing dancing and believes it is impossible to be unhappy while doing it. She is excited to be the general manager so that she can help make every Thursday night a blast!
Committee Members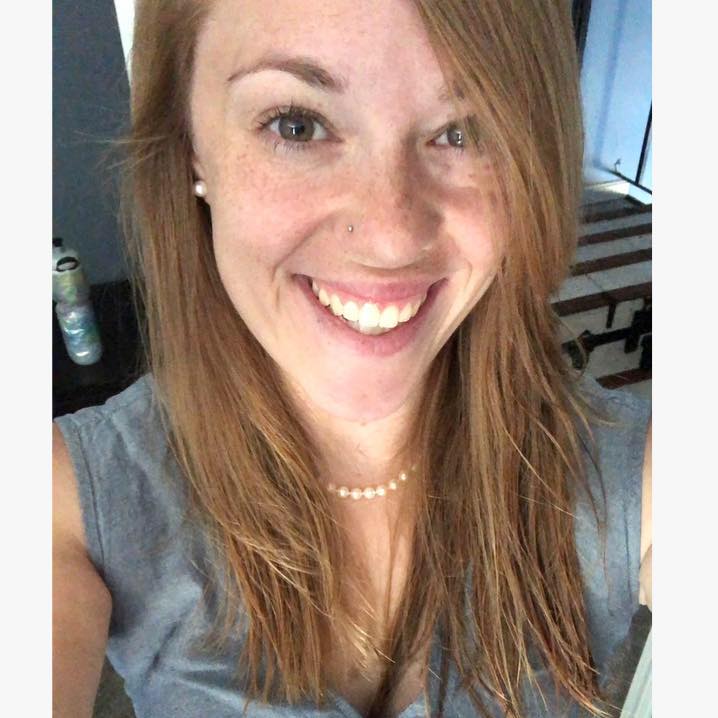 Erin Stavens
Social Media Coordinator
Erin has been tap dancing for over 20 years in the Tolland/Hartford County area. After taking a brief hiatus, she was introduced to swing dancing in December 2017, which revived her dancing spirit. She enjoys the community involvement that swing dance has to offer and the appreciation for maintaining the history behind this beautiful form of art. When Erin isn't on the dance floor, she is helping run the office of her family's excavation business, going to UCONN for a master's degree in Human Resource Management, leading the Town of Ellington's Trails Committee or horseback riding with her horse, Kansas. Although she wears many hats, Erin is looking forward to serving the CT Swing Dance Society as the Publicity & Marketing Coordinator!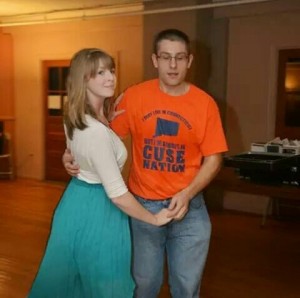 Mike Shepley
Music Coordinator
Mike Shepley, or just simply "Shepley" has been dancing since 2011. Starting with beginner ballroom lessons in Poughkeepsie, New York, he stumbled onto the local swing scene after recommendations from a friend who said he could do the foxtrot to swing songs. He quickly changed to an avid swing dancer because of the vibrant and easy going style. When Shepley moved to the Central Connecticut area in late 2013, he found Hartford Underground through some internet research and has been a part of the community ever since. He now tries to help promote and maintain the community through helping out the CSDS board.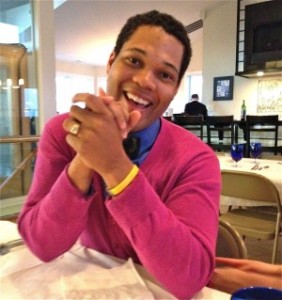 Javier Johnson
Instructor and Instruction Coordinator
Contact: Javi@hartfordunderground.com
Javier is a rocket scientist by trade, and he brings a powerful analytical sense which joins the mechanics of dance and the soul of expression. He is well versed in all the swing dances, but specializes in Balboa and Soul. As an international swing dance instructor, he's traveled around the world sharing his joy of teaching and his passion for jazz dances. He was the founding member of Lindy Circle (Now Connecticut Swing Dance Society/Hartford Underground) back in 2007. He wanted to create a space where folks could get down and have some serious fun.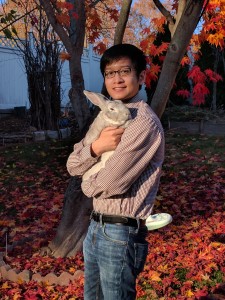 Vincent Chov
Full Stack Developer
Vincent is a software engineer who recently graduated from the University of Connecticut with a BSE in Computer Science and Engineering. He loves attending hackathons, dancing East Coast Swing, and spends too much of his free time looking at pictures of cute animals. He first got interested in swing when he took his first group lesson at UConn Swing and Blues, which carpools to Harford Underground every Thursday and since his first meeting, he was hooked. You can visit his personal website at vincentchov.com and see some of his work here.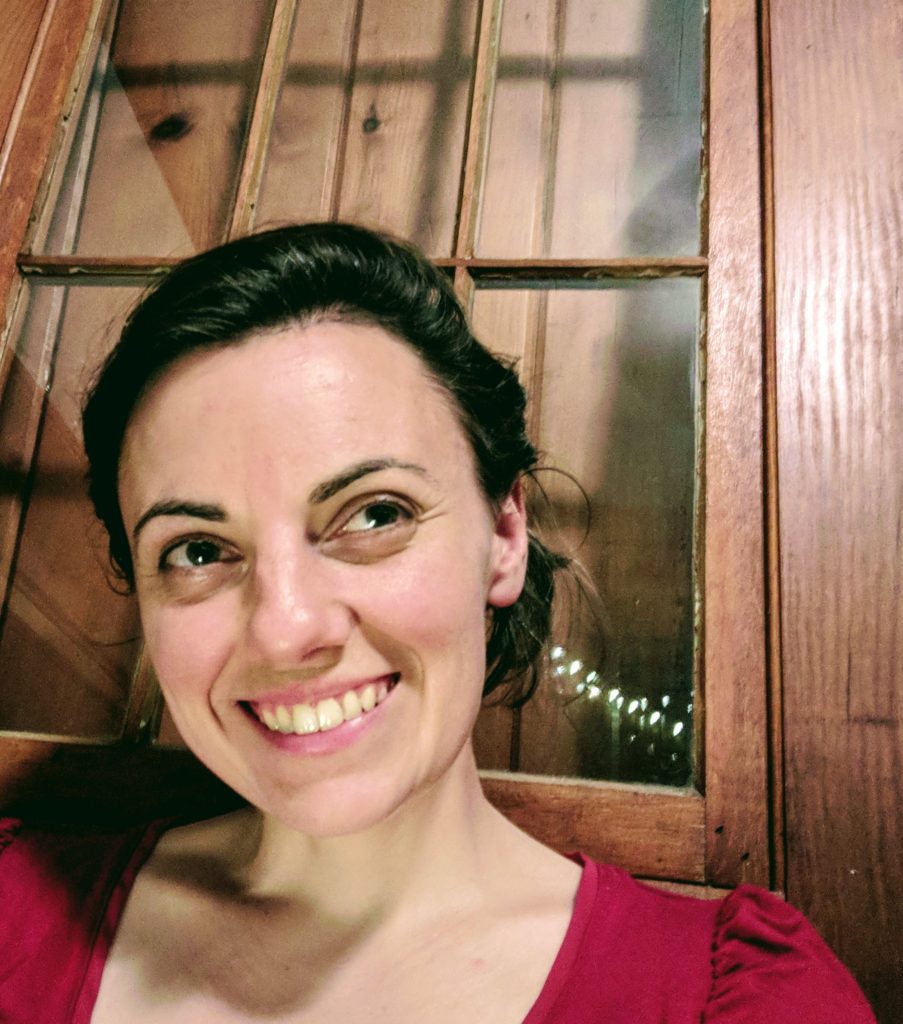 Jessica Noble
Graphic Design Coordinator
Between technologizing, librarying, designing, tinkering, and crafting, Jess always has a project to sit down with, which is why she treasures her time dancing to get her up on her feet. Starting out as a competitive ballroom dancer in college, Jess now bounces back and forth between swing and tango, loving the musicality, expressiveness, and improvisation that happens on the dance floor.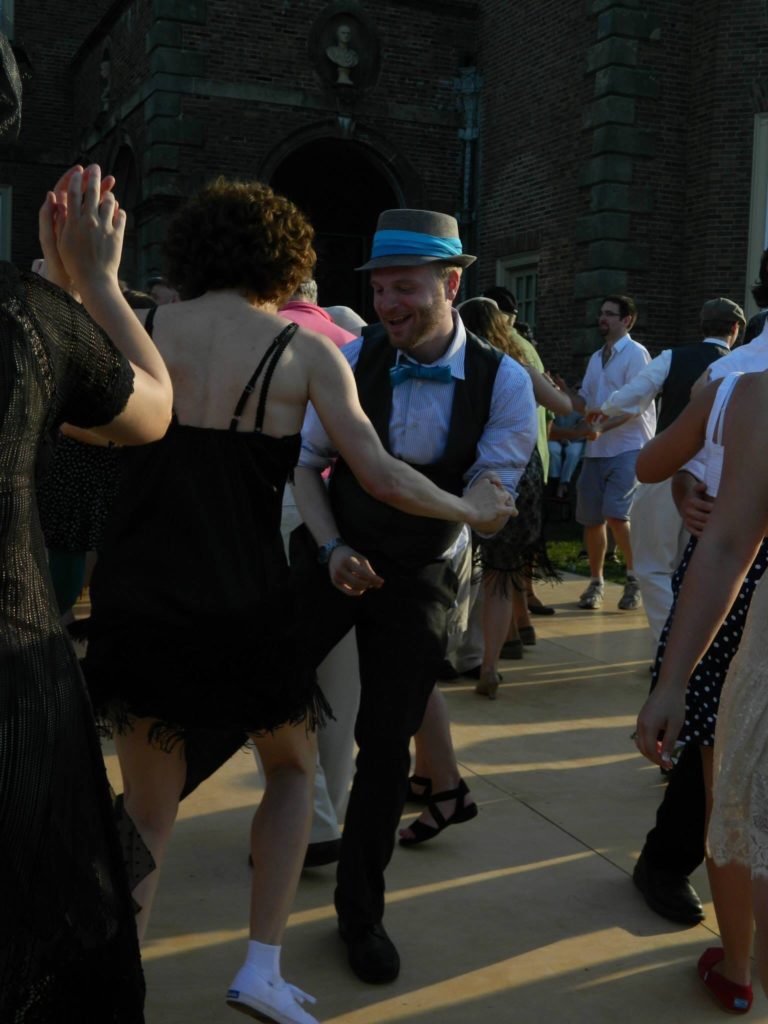 Rob Keder
Social Coordinator
Rob is a pediatrician who dabbled in ballroom until he discovered Lindy hop while studying in Boston in 2011. He loves dancing to anything from the jazz age while finding different ways to play with the musicality of every song. He is a big fan of different variations of the Charleston and finding new ways to mix it up with ballroom and swing.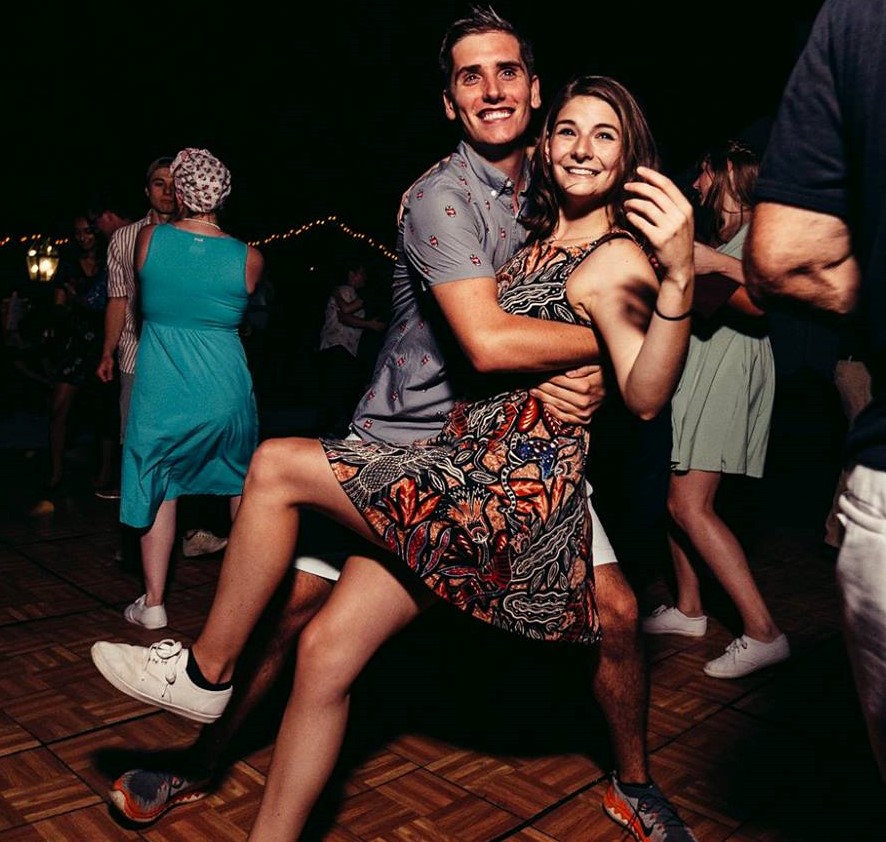 Danielle Hubley
Volunteer Coordinator
Danielle is a recent MSW graduate of the UConn School of Social Work and currently works as a policy analyst striving to end homelessness in the state of Connecticut. She started dancing four years ago, and enjoys bringing her social and playful nature into her dances. After some time dancing and helping to coordinate events with UConn's swing dancing scene in Storrs CT, Danielle is excited to bring her energy and passion for sharing dance with others in her role with the Hartford Underground.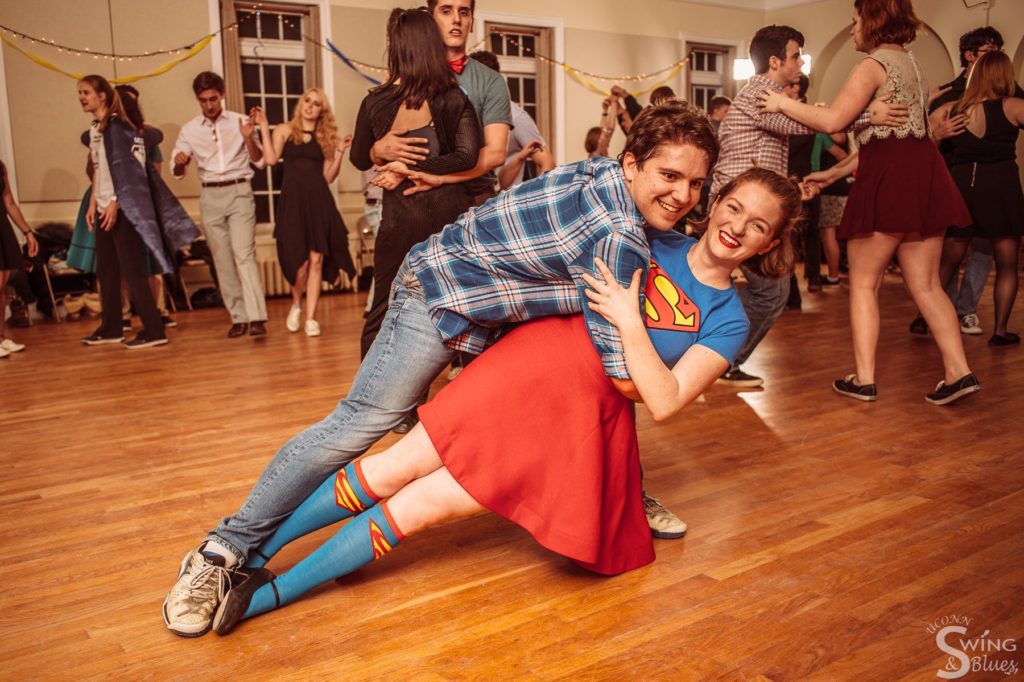 Kay Wilcox
Newsletter Coordinator
Kay fell (quite literally) into swing dancing when a girl from her freshmen dorm invited her to an aerials workshop at UConn, and she's been dancing ever since. On the dancefloor, Kay brings her ability to narrowly avoid faceplants and make accidental slips seem like intentional styling. Somehow she ended up as Vice President of UCSB, but her most important responsibility is being the person that shows up with the party snacks. On campus she works as a junior manager at an IT help desk, and she has held a bizarre mix of internship experience in healthcare product development, business development, and international human rights consulting. When she's not dancing or applying for real adult jobs, you can find her bungee jumping, in the ER, at yoga, halfway up a volcano, or drinking wine with her cat and contemplating what she wants to do with her life when she graduates in December.